A wireless thermostat regulates your heating, ventilation, and air conditioning (HVAC) system and turns your heater or air conditioner on and off.
It works by sensing the temperature in your room and signals your HVAC system to adjust heating or cooling to reach your desired temperature.
Home cooling and heating can contribute to high residential energy consumption, and wireless thermostats can help curb energy use while providing comfort and convenience.
Choosing the Right Wireless Thermostat for Your Home
Choose a wireless thermostat that is compatible with your HVAC system. It should also fit your budget, needs, personal preferences, and goals to save energy.
If you do not want to go wrong in choosing a wireless thermostat for your heating and air conditioning system, consult an HVAC professional to help you pick the best option.
In this article, we will go over the common types of wireless thermostats and their various features to help you choose what is right for your Southern California home.
Wireless Thermostats & Their Common Features
There are different types of thermostats in the market today, from the most basic ones that require manual operation to high-tech devices that you can control using your smart devices.
Smart Thermostat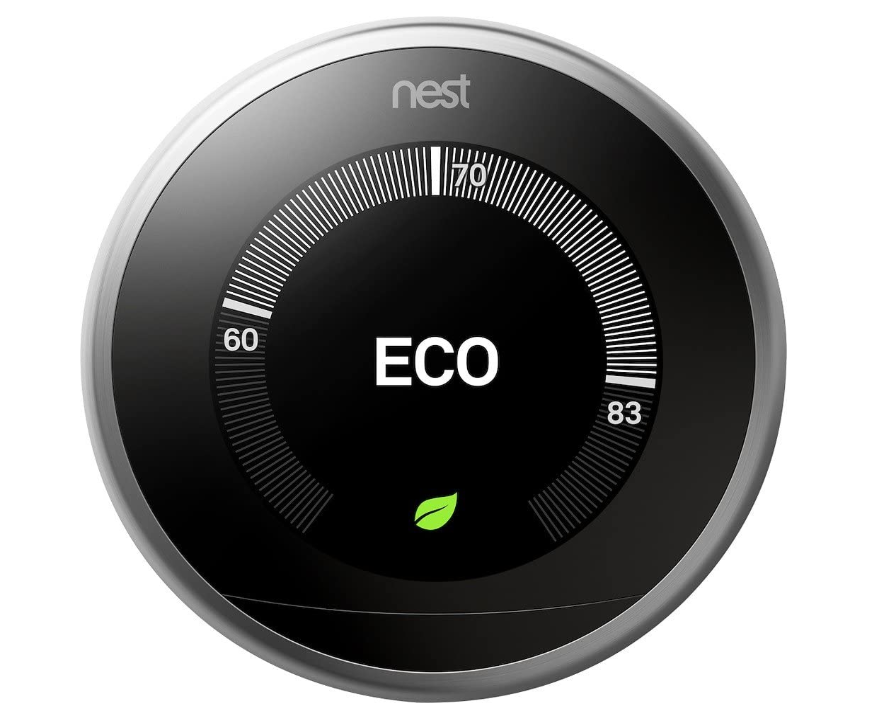 A smart thermostat offers the most features among all wireless thermostat types. With a smart thermostat, you can set a schedule to regulate your home's temperature throughout the day and get other features such as wireless connectivity and sensors that detect occupants in a room.
Depending on the model, a smart thermostat offers this range of features:
Programmable and Auto-Schedule
Users can schedule a custom schedule based on their preferences, like when they are away on vacation or if there are changes in season.
The auto-schedule feature allows a smart thermostat to learn the patterns, schedule, and behavior of the occupants and make schedules based on these pieces of information for optimal comfort and energy savings.
Wireless Connectivity
A smart thermostat connects to the home internet through its WiFi module, which you can control using your smartphone, tablet, or other smart devices connected to the internet.
Because of wireless connectivity, you can control your thermostat even when you are not at home. You can turn off your A/C when you are away, turn it on, and adjust the thermostat to your desired temperature to get back home.
Sensor and Geofencing
Some smart thermostats have sensors that detect human occupancy so that it can turn off the A/C unit if there are no humans in the room and make decisions based on human patterns and behavior.
A geofence is a perimeter boundary surrounding a smartphone or smart device based on GPS signals. A smart thermostat with geofencing capabilities can rely on the geofence location to determine whether an occupant is in the room and tell the HVAC system whether it needs to be on or off.
Data Gathering
Some models of smart thermostats can also gather and send reports on energy usage and HVAC system performance through a web application and inform users of their energy efficiency. It also alerts users when it is time for equipment maintenance or if there are problems with the HVAC system.
Some smart thermostats connected to the internet can also display outdoor temperature, current weather conditions, and weather forecasts.
Other smart thermostats have full integration with different smart home hubs and have voice control features that users can control using virtual assistants such as Alexa, Siri, and Google Assistant.
Many smart thermostat manufacturers offer online calculators that can help you determine your potential energy and cost savings based on the area in which you live.
Because of its varied features, a smart thermostat price can range from $200 and above. If you live in a smart home or a techie who wants to interact with your A/C through voice command or your gadget, a smart thermostat is a perfect match for you.
Programmable Thermostat
A programmable thermostat lets you set a schedule for different temperatures at different times to help you lower your energy consumption.
Depending on the model, you can change schedules every day, every week, or vary schedules for weekdays and weekends.
Programmable thermostats cost $20 to $150 each, with the more expensive models having a touchscreen display and more schedule options.
Once you have set up your programmable thermostat, you do not have to touch it anymore. Your thermostat does all the programmed settings automatically based on your preferred schedule.
Non-programmable Electronic Thermostat
At $20 to $50 each, an electronic thermostat has a digital display that you can control with the push of a button to select your desired temperature.
It has very few features and needs to be manually turned on and off and switched.
Analog Thermostat
With an analog or mechanical thermostat, you have to turn a dial so that a needle will move to the left or right to your desired temperature.
Like a light switch, you have to manually set an analog thermostat every time you want a change in temperature or to turn it on and off and switch it to heating and cooling options.
Scottish chemist Andrew Ure invented the bimetallic thermostat in the 1830s that uses mercury. The mercury senses the temperature and connects a circuit to regulate the HVAC system.
Analog thermostats cost $15 to $35 and are the least expensive options. However, these types also offer the most basic features.
Wireless Thermostat Installation and Replacement with Home Comfort USA
Are you thinking of replacing and upgrading your old thermostat for a new model? Do you need a new wireless thermostat installed in your home?
With many types that offer different features and functions, as a Southern California homeowner, you need to ask yourself which wireless thermostat type will help you lower your energy consumption and offer you comfort and convenience.
At Home Comfort USA, our team of HVAC professionals will be glad to help you choose the perfect wireless thermostat for your home, whether it is a new or replacement unit.
Because thermostat installation is an electrical job that can cause injury, damage, or problems when done wrong, we are at your service. After helping you choose the right wireless thermostat, we can install it in a suitable area of your home for the best results.
For fast and reliable HVAC system installation, repair, and maintenance services in Anaheim, Orange County, Los Angeles, Inland Empire, and other Southern California areas, call Home Comfort USA at (888) 462-0089 or schedule an appointment today.