Call the comfort guys…we're there!
We're on a mission to change people's lives. We do that by working within our community to create a positive change and by exceeding expectations, going above and beyond to make sure that our customers are satisfied. When we answer the phone, we ask, "How can we make you smile?" And that's just what we plan to do.
A Company on a Mission
When Ken Starr, our founder, and CEO, started Home Comfort USA years ago, he made a commitment to honor every client. Our technicians carry out this promise and bring ethics and integrity to every service.
For years, Ken helped other heating and air conditioning companies achieve their goals and boost their profits, and his expertise was sought out by many. But he grew tired of companies that cared more about their income than about the people in the community.
After working for other contractors for decades, Ken had a series of epiphanies, realizing that he had a calling to open up a heating and air conditioning company that offered more. In 2013, he followed in his parents' footsteps and opened a different kind of HVAC company.
Heating and air conditioning is Ken's calling, and we hire technicians with the same dedication to the job. We are a faith-based company, and many of our staff members are involved in community service projects that change the lives of members of our community.
We treat our customers like family. When you work with us, you get more than quality work and excellent customer service. You get technicians and staff members who care.
Call the Comfort Guys…We're There!
Home Comfort USA is a different kind of contractor. We are committed to the customer experience, so you'll get so much more than great service when you work with us.
Exceeding Your Expectations – We over–deliver on our promises, doing whatever it takes to make sure you're comfortable.
Delivering 100% Satisfaction – Or else we'll make it right for you.
Honoring Our Clients – We will do what's right for your home, and respect your time and your property.
Leaving Your Home Clean and Neat – If possible, we'll leave the area even cleaner than we found it.
Polite, Respectful, and Thankful Every Day – That's what our technicians take to every job.
Never Offer You Any Unneeded Recommendations – We use ethics and integrity, only recommending solutions that would truly benefit your home.
We'll Do Unto Others as We Would Have Them Do Unto Us – We are a faith-based company with a calling to treat our customers right. Our dedication to the community and our involvement in local charity projects demonstrate our commitment to treating people with respect.
Angie's List Super Service Award Winner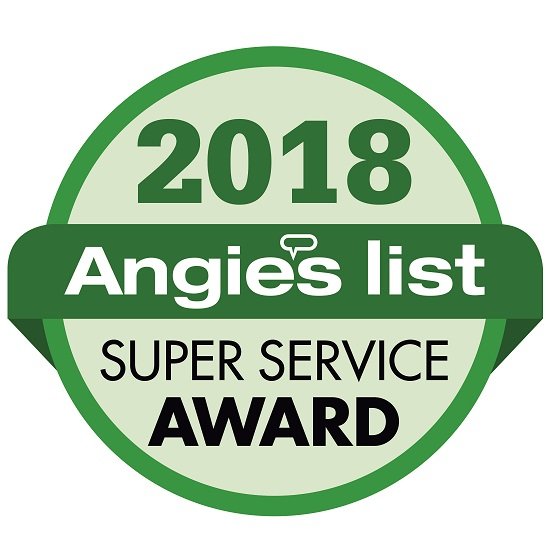 We are proud to announce that we have received the 2018 Angie's List Super Service Award due to our commitment to our customers.  'Our Pledge To You'
We will exceed your expectations (or you don't pay)
We will deliver 100% satisfaction
We will honor you and all of our clients
We will leave your home neat and clean
We will be polite, respectful, and thankful for everyday
We will never offer you any unneeded recommendations
We will do unto others as we would have them do unto us
Home Comfort USA is a company committed to creating a positive impact in Orange County. Call us to work with a family–owned and operated heating and air conditioning company, and you'll find trustworthy technicians who exceed expectations.