Heating installation services made simple with the Comfort Guys. 
As a homeowner, you understand that your HVAC system is vital to the overall health of your home. Despite milder temperatures during the winter months, homeowners in the Southern California area need to maintain their heating systems properly, and that sometimes requires heating installation services. 
Instead of blindly going into a heating installation project, take all the guesswork out by calling the Comfort Guys at Home Comfort USA.
Our Heating Installation Services
We have the HVAC expertise needed for your new install! 
The team at Home Comfort USA is trained in every single aspect of heating repair, maintenance, and installation. While we've been in service for 8 years, our knowledgeable team members have the combined knowledge to attend to all your heating installation needs. Whether it be looking for unforeseen issues, or planning your new install, our team is here for you. 
Whether in your home or out in the community, the Comfort Guys at Home Comfort USA strives to set themselves apart from the competition by offering a full line of heating services for residential buildings in Southern California. 
Currently Serving Homeowners in Southern California 
Homeowners in all of Southern California have access to the Home Comfort USA team. We currently serve in all of SoCal, including: 
Anaheim 
Los Angeles 
Orange County 
Inland Empire 
Yorba Linda 
Sun City 
Santa Monica 
Riverside 
Rancho Palos Verdes 
Lake Forest 
Long Beach 
Bloomington and more 
Not sure if we bring our quality service to the homes in your area? Then give our Service Locator a try!
View Heating Installation Testimonial
Why Choose Home Comfort USA 
We live and work by one rule: the golden rule. 
We live by the golden rule, and that means we do unto others as we would have them do unto us. In order to live up to these standards, that means providing only the best to those who trust us to make their home as comfortable as possible. 
While there are many reasons that the citizens of Southern California have come to trust Home Comfort USA, there are a few that stand out, including: 
We are open 24/7. 

We offer emergency services for those in need. 

We offer same-day service for those with a rather tight schedule. 

Competitive Pricing and price matching are available to ensure you're getting the best price available. 
Need more reason to consider the Comfort Guys for your heating installation? We have you covered. 
Family Owned and Operated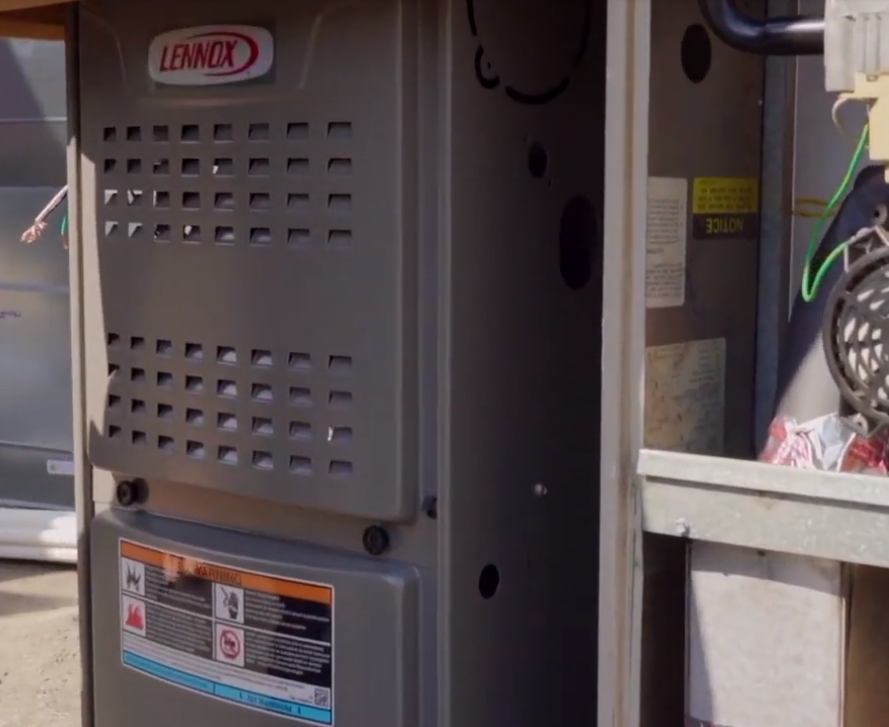 We originally opened our doors in 2013, and we've been faith-based, family-owned and family-operated ever since. This means that we genuinely care for those we serve and the communities we work within. The professionals on our team are invested in the customer's overall well-being, which means they provide the added touch of a more personable experience. We don't just install and repair HVAC units. We also believe in building relationships that benefit the customers and our communities. 
Provide Ethical Advice
As a family-owned and operated, faith-based company, we will never try to sell you something that you don't absolutely need. Everyone at Home Comfort USA believes in only providing ethical advice. This means that we will never recommend something that you don't need. We want to foster a trusting and respected relationship with each one of our customers, and that means giving them the respect that they deserve. You'll never be pressured into an installation or service, and you are free to ask any question you may have and expect only an honest answer. Our team is here to serve you, not ourselves. 
100% Satisfaction Guaranteed
Not only do we pride ourselves in serving our communities and being specialists in both customer service and comfort, but we strive to give only the best to each of our clients. That means your satisfaction is 100% guaranteed. At our core, we value respect, courtesy and total customer satisfaction. If you feel you don't get these from our professionals, we want to know. So, please, speak up so we can ensure only the best experience for all our clients. 
HERO Registered Contractor
Home Comfort USA is proud to be partnered with the Home Energy Renovation Opportunity (HERO) program. This program is designed to help homeowners in the Southern California area attain simple financing when it comes to HVAC system repairs and installation. Let's face it, heating installation and repairs can be rather costly, and thanks to the HERO program, homeowners can avoid any and all upfront costs in order to get their new install underway. 
As a HERO certified contractor, our team is not only licensed but bonded and verified. They also adhere to the strictest of consumer protection policies and have agreed to complete their work and only receive payment after you've signed off on a proposed contract and a statement that the project has been completed to your satisfaction. 
Let the Comfort Guys Get Your New Install Ready In Winter 2020
Looking for top-notch heating installation services in your area? Then look no further than Home Comfort USA. We'll work with you to ensure that you are getting not only the best service but the best financing options available for your new install. 
The Comfort Guys are guaranteed to exceed your expectations and provide you with only honest, ethical recommendations and deliver 100% satisfaction guaranteed. 
Ready to get started? Call the Comfort Guys at (888) 462-0089, and we're there! You can also utilize our easy to use online form today!